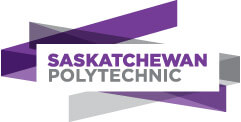 The importance of foot health is a critical component of 'holistic' client health.
You will enhance your knowledge of the anatomy, structure and function of the nail, foot and skin through a review of the related current literature.
You will consider how to influence 'best practices' and 'evidenced based practices' in your workplace for this specialty.
This course will also assist you to identify common nail and skin pathologies, review common instruments used in foot care, and enhance your understanding of the high risk foot.
During the lab and clinical work place experience you will have the opportunity for hands on practice with foot care equipment.
Prerequisite: RN (You will be required to provide your license number at the time of registration.)
To register for this course, please click on the link: https://saskpolytech.ca/programs-and-courses/part-time-studies/course/best-pracfoot-care-for-the-rn/NURS-1688/